Our DevOps traineeship
As a DevOps trainee you are trained to automate as much as possible (and as smartly as possible). You are not going to code your own app, but you are building pipelines that ensure that such processes all happen automatically. No manual tests, but automatic tests. You use the world's leading (cloud) technologies such as Microsoft Azure. During this traineeship you will come into contact with tools such as Jenkins, Ansible, Azure DevOps, Terraform, Elastic and more. You will be working on this for 5 months. In those 5 months you will receive a training program, a mentor and you will obtain the necessary basic certificates that are very valuable for your CV. You never start alone with us. There is always a "buddy" who goes through the traineeship at the same time as you and who is your partner in crime.
Apply now!
How the DevOps traineeship is set up

The premaster: gaining DevOps knowledge for a strong foundation

Immediately after your onboarding, you start your 5-month training program. This program consists of a premaster and a challenges phase. During both phases you will be supported by your wingman who will help you through the difficult parts with coaching and do evaluations with you to complete parts of the traineeship. Already convinced? Apply now!
The challenges: putting your knowledge into practice with near-real-life simulations
After finishing the premaster, you will dive into practive with out challenges, guided by your wingmen/women & peers.
Challenges

Structures Data
Challenges

Continuous Integration
Challenges

Artifact Repository
Challenges

Azure DevOps CI
Challenges

Automated Testing
Get to know our other trainees
There is so much to learn in IT. So many problems to solve, systems to understand and I love figuring out how it all comes together in applications. I'm really excited about all the new tools I'm going to learn in the future, solutions I'm going to build, and certifications I'm looking to achieve. But most of all, I feel blessed to wake up every day with a job that energizes me.
Join the DevOps Traineeship
Get to know our other trainees
I have a background in Business and before that I had no experience in IT. My greatest achievement is that during the traineeship I pick things up faster than I expected!
Join the DevOps Traineeship
Get to know our other trainees
During the program, the daily standups were very useful. The standups assured us that we were not alone with particular problems or issues and that there was always a helping hand. Luckily, I was given the best wingman in the company: Bart Prikker. I would recommend this traineeship program to everyone who is interested in Data, DevOps, Integration, or Software Engineering.
Join the DevOps Traineeship
Check out Marit's experiences in the DevOps Traineeship at Devoteam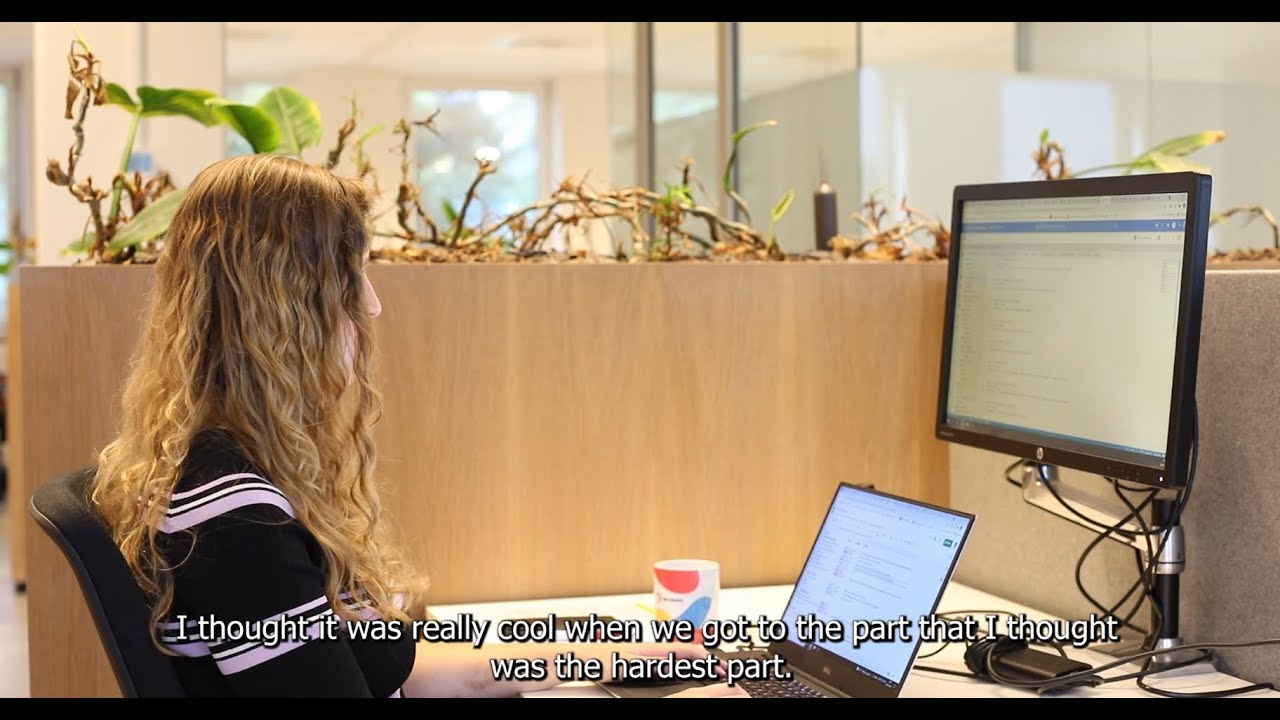 Curious to find out what career opportunities we have for you?
Of course we also have specific vacancies you can apply for, but we prefer to look at what fits best for you. If you fill in the short form to show your interest in joining our open & ambitious culture, one of our Career Professionals will contact you to see what career opportunity fits your skills and ambitions best.
The process is quite easy. Share a few details about yourself, the topics that interest you, and your LinkedIn profile URL, and that's it. We will then try to contact you within one work day to plan a short career discovery session. No strings attached.
Share your interest